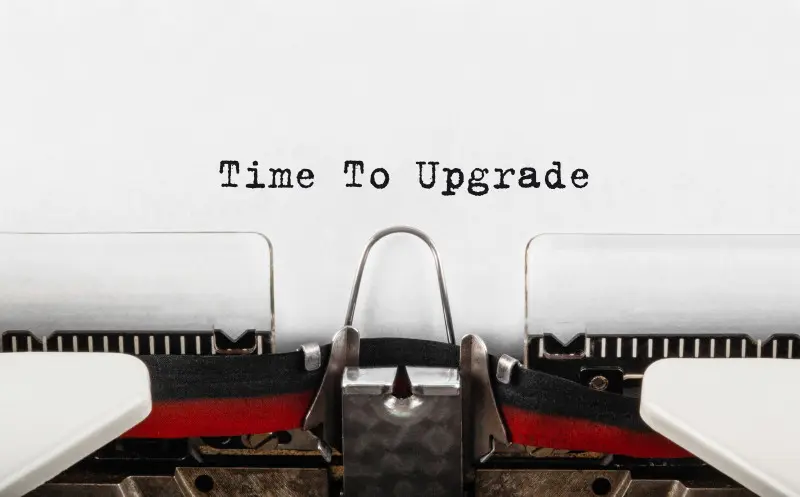 This is when Drupal 7 is going to die.
Drupal 7 End of Life (EoL) was first announced to take place on November 1st, 2022. However, in an effort to provide ample time and support for the teams whose valuable expertise maintains Drupal 7 installations, the fine folks at Drupal elected to move 7's EoL exactly one year in the future, to November 1st, 2023.
To the self-identifying procrastinators of the enterprise world, we understand that this kind of thing really lights up your brain stem. We get it. Getting a little extra time to keep living as you are, completely uninterrupted, is probably one of the best feelings out there that doesn't also depend on some sort of chemical aid.
But please, keep reading. We have a few tips to help understand why it's important to start thinking ahead to Drupal 9.
This is what happens to a version of Drupal after it dies.
Drupal 7 EoL simply means that the Drupal folks will no longer be supporting it—i.e., they won't be providing bug fixes or other types of updates. In effect, it will basically be dead. But this is exciting, because with every Drupal grade that enters the software graveyard, another is born out of it. Drupal 9 is here, with core improvements for an even more comprehensive and robust CMS experience. 
However, while Drupal 9 is certainly something we're excited about, the Hounder team is a bit anxious about companies who haven't yet started to think about preparing to migrate from their Drupal 7 instance. If you're working with a fully custom Drupal site, then preparing your content and content specialists for the change can be a bit daunting. So, here are a few things to think about as Drupal 7 EoL draws near. 
This is what will happen if you choose to stay with Drupal 7 after EoL.
Your Drupal instance will implode and all of its content will be transfigured into digital foodstuffs that will be fed megabyte by megabyte to Drupal 9. All hail Drupal 9! 
Just kidding. 
The truth of the matter is that nothing will happen. Truly, not a darn thing. And there lies the problem: You'll no longer receive bug fixes, experience Drupal's innovative changes, or receive security updates. Your website will continue to function as always, so you'll be safe for the time being, but over time your site's insides will grow stagnant and stunted without Drupal's engineers rolling up their sleeves to make all the necessary tweaks. In a way, your site will be like a neglected chunk of software floating through digital space—which might be kind of cool, if your business's online life was a Ridley Scott film.
As the months go by, your site will likely deteriorate further as integrations with third party plug-ins start to drop out due to incompatibility. At this point, web maintenance will for sure be a pain in your side, which means you'll probably have to hire a third party web agency (you know, like us!) to constantly ensure that all is shipshape. 
But here's our recommendation: Don't hire us to maintain your Drupal 7 site. Let's think ahead to Drupal 9, today.
This is where you start your Drupal 9 migration.
To recap, this is a list of the kinds of things you'll miss out on by staying with Drupal 7: 
Bug fixes 

Regular updates 

Changes to the user interface 

Security updates 

The Drupal 9 experience  
This is why you should consider upgrading to Drupal 9. 
Enterprise-size websites tend to have a lot of content, which means that updating and migrating content from a large, custom Drupal site is a pretty big deal. So, if you think you might want to switch to Drupal 9 before 7 EoL but haven't yet made any preparatory moves, then continuing to wait till the last minute will in turn make the whole experience fairly stressful.
Don't find yourself dealing with a dead CMS before you make the switch. The last thing you want is to watch as your competitors enjoy the benefits of Drupal 9 while you wait on the web agency you hired last minute (ahem) to do the migration for you. 
Transitioning from Drupal 7 to Drupal 9 requires setting aside plenty of time for developers and content specialists to successfully update and migrate. There are other factors to consider as well (see next section). But first, to get things rolling, start a conversation between your company's officials to decide what your enterprise wants to do given Drupal 7 EoL is on its way.
In the meantime, we've got a few suggestions for how you should prepare to upgrade. 
This is how you should prepare to upgrade.  
This level of CMS upgrade opens up a few options for you in terms of functionality, content, and maintenance. 
So, before updating to Drupal 9, first come up with an answer to these questions: 
Who is going to do your Drupal migration? - Do you have a web team embedded in your enterprise or do you need to hire a third party agency? If it's the latter, then we invite you to consider consulting with us. Let's talk about how we can get your Drupal migration done with speed, efficiency, and quality.
What does your team need in a CMS? - Remember that Drupal is customizable, which means that a development team can build your needs into the backend of the site. Make sure your needs are a part of your Drupal project's conversation. 
Are you happy with your site's design? - Reconsider your site's UX and UI. Revamping the backend means changing the way the frontend is expressed, so making a version update like Drupal 7 to 9 is as good a time as any to ask yourself if you're happy with how your site interacts with users on the web. 
Which content is good content? - A content migration is an excellent opportunity to decide what content should stay and what should go, what content works for your business and what content doesn't. Collaborate with your content team (or your third party content team, if that's how you roll) and come to terms with a new content strategy in the era of Drupal 9. 
This is a list of a few things you'll get with Drupal 9. 
Fixes for the admin theme, Claro

New experimental frontend theme, Olivero

Updated safety

Improved functionality for both uploaded and linked media

Continued support

Your company in the right position to upgrade to Drupal 10 
This is who we are. 
We're Hounder, an award-winning digital design and development team with 10+ years of accumulated expertise working on some of the largest Drupal initiatives out there. We're also a premier Acquia partner, which means that we can utilize backstage-pass capabilities when working with a client on a Drupal project.