DesignRush acknowledges Hounder for Everstream.ai design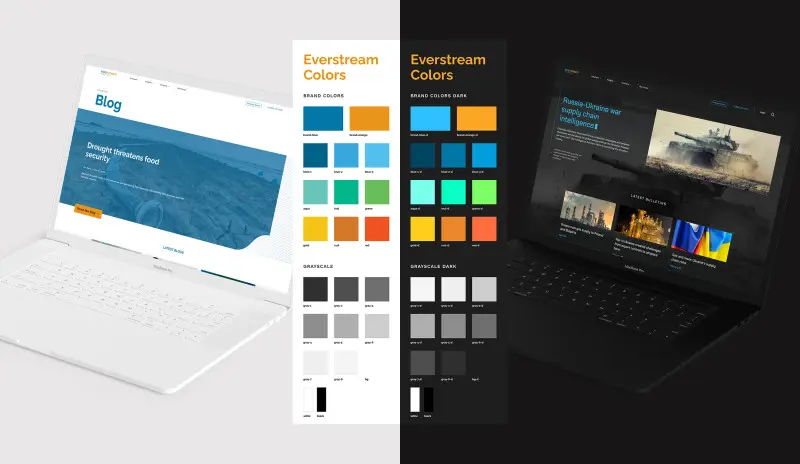 We're proud to announce that our hard design work done in collaboration with Everstream.ai is being featured in DesignRush's Best IT Web Designs of 2023.
From the get-go, we knew our design for the new Everystream Analytics site was going to be something we'd be proud of for years to come. Even if nobody else appreciated what we did here, this project ended up landing close to our hearts.
Our design team put weeks of effort into coming up with a super modern and hyper-functional site, with every component built under the influence of a sincere enthusiasm and love for web design. But what really made this project special was getting the chance to work with an amazing group of folks over at Everstream Analytics. Their team was simply a joy to work with, which is almost always a sure indication that a collaboration is going to lead to a stellar final product. Together, the Everstream Analytics and Hounder teams reached our goal of producing a highly optimized site build to drive demand--and look good doing it.
"From breathtaking design to seamless functionality, Hounder built us a gorgeous site that's optimized to drive demand. I can't stop looking at it. The design and development team knocked it out of the park and were fabulous partners every step of the way."

Heather Gondek, Senior Product Marketing Manager
Everstream Analytics
We'd like to take a moment to thank DesignRush for the award. Please take a moment to scroll the other designs featured here. And remember that design, even in the corporate sphere, is still art, and should be appreciated for the level of ingenuity and light that it can create.