Remote work got you down?. . .
Close the slap gap with the QuikSlap Slack app!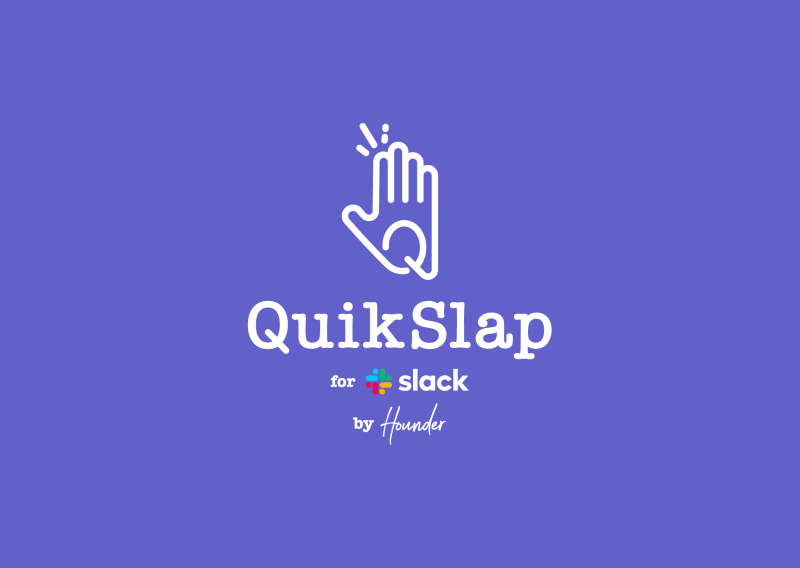 After 6 months of intense development, QuikSlap now provides the easiest way to deliver a memorable blow to a colleague. Simply type /slap in a direct message to send a five-finger stinger to a peer, employee, or manager. Or, /slap in a group chat or channel to slap everyone at once!
The greatest solution in virtual business history
The pandemic has revealed some interesting problems in this new age of screen-based work environments. While working from home has its advantages, we've all come to learn that a lack of physical touch can be inconvenient.
We know how it goes... No matter how many times you send the "rolling eyes" emoji, use a period to communicate stark distain, clear your throat "ahem" on a zoom call, or stare menacingly into the infinite dark of your computer's webcam, your co-workers' incessant dillydallying continues to saturate the daily operations of your small start-up.
Until now...
Johnny making a meeting run long? /slap @daniel
Manager Brittany sleeping through a presentation? /slap @lisa
#general chat spoiling the latest Marvel movie plot twist? /slap #general
It's that easy!
Behind the slap
Everyone has a webcam. Everyone has a cellphone. Everyone is equal with QuikSlap.
Here's how it works: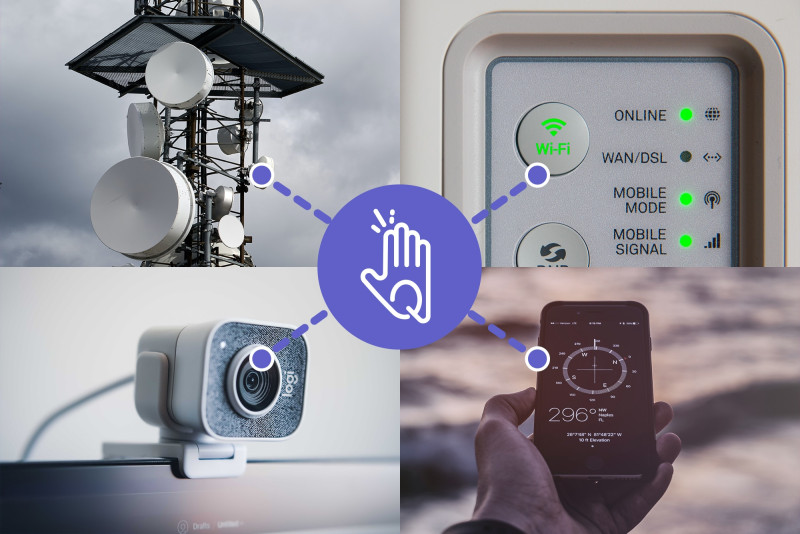 Hounder utilizes the revolutionary open source Physi-Wig platform to triangulate wifi, IP, cellular GPS, and a user's webcam within milliseconds. Our solution leverages an intricately woven mosaic of slap code mixed with other tech-related black magic to summon an augmented reality hand with one purpose and one purpose alone: Strike. The. Target. At which point a cellular tower in an undisclosed location applies a momentary infrared blast to create a realistic stinging effect in and/or on the end-user's face... Lasting for up to 45 minutes!
Though painful, QuikSlap is carefully designed not to permanently injure anyone you use it on.
Warnings, addendums, and a soft snickering sound from backstage
*do not use on children, animals, or Oscar hosts. Company HR restrictions apply.
*not for use in MA, NY, or RI.
*the FCC and FDA limits usage to 1 QuickSlap per business day per Slack account.
*QuikSlap's Article 4 Section 500 Clause 4.6, commonly referred to as the "Eye for an Eye" clause, does not apply in some parts of the Atlantic Ocean.
*do not attempt to improve our already immaculate slap code, as the augmented reality slap hand may become sentient and deliver slaps to whomever it pleases.
Happy April Fools from your friends at Hounder :)